Does Matilda Djerf Deserve the Hype?
Voluminous hair, bouncy curtain bangs, sun kissed skin, big baggy trousers, a simple baby doll tee, and a blazer teetering on the edge of being too big to be socially acceptable.

I stare at Matilda's outfit on my Instagram feed trying to piece together what about it is so revolutionary. She's undoubtedly a beautiful girl and so effortless too… but this was something else. She took pieces I didn't even realize I had in my closet and made it a look.

For months, without knowing who Matilda was, I had added her looks to my Pinterest boards, obsessing over her simple, yet chic outfits. She's the reason I started thrifting baggy pants. She gave me the courage to wear oversized blazers to class. She made me almost want to get curtain bangs which my friends, respectfully, convinced me out of.

Matilda is surely an obsession for many of us, but how did she rise to fame and does she deserve the hype?

After graduating in 2016, Matilda and her boyfriend adventured around the world backpacking through places like Bali and Australia. Matilda modeled on the side while building her own following, posting pictures of the beautiful shots of her captured by her boyfriend. By 2017, she had 100k followers, and counting, to her name on Instagram. Matilda claimed in an interview, "It wasn't like, 'I want to be an influencer.' It just kind of happened—which I'm very blessed that it did."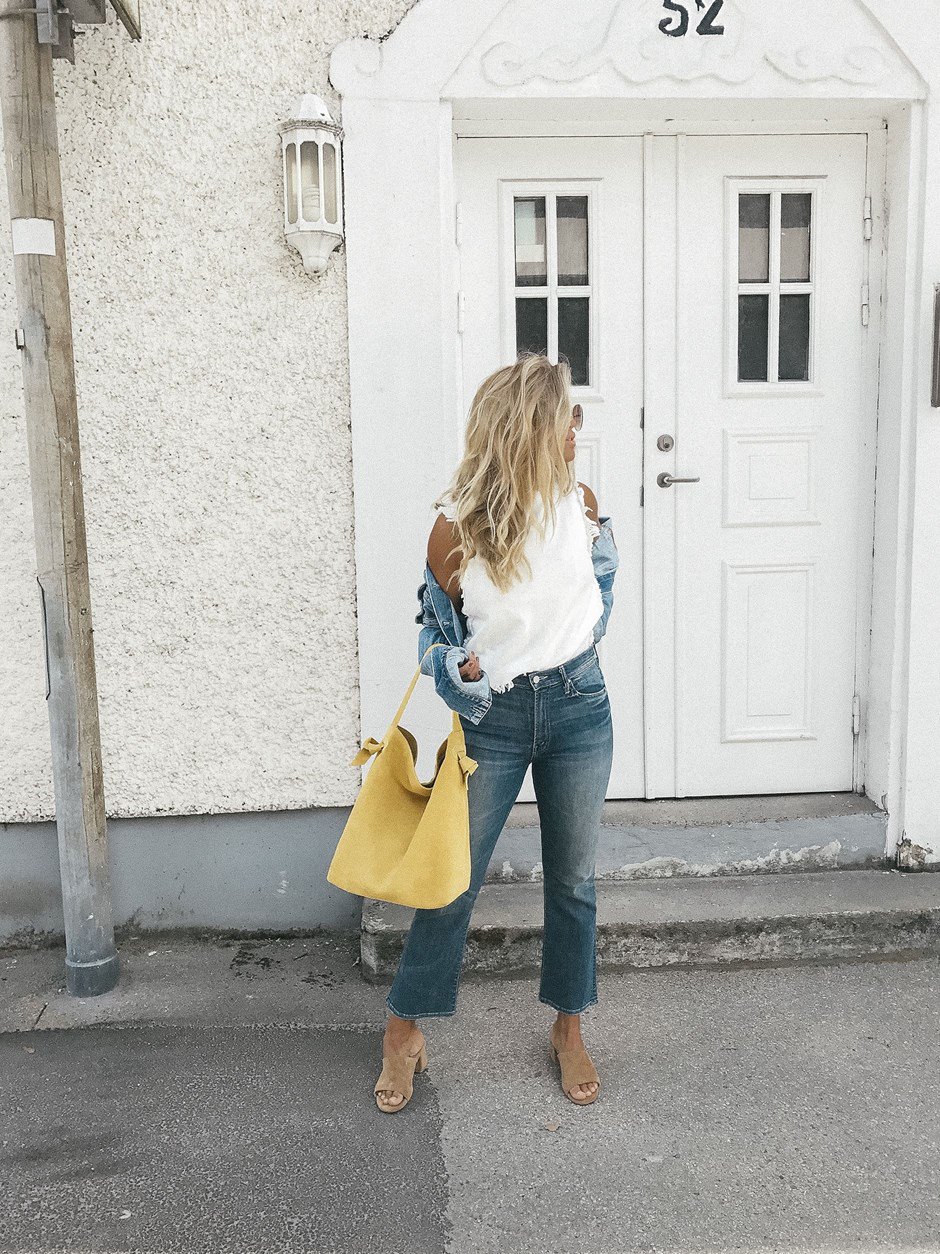 To be honest, Matilda's start reminds me of many of the 2016 wave of influencers from Alexis Ren to Indy Blue. While I don't know if I believe that she didn't "want" to be an influencer, I do believe she ended up where she is through passion and authenticity.

Matilda quickly ascended social media ranks and became known for her effortless style. Matilda is a creative at heart. Her look is her own: no one told her to style her hair in 90s-esque fashion or dress up in oversized men's clothes. I like to think she did not copy others before her, or even if she did, she does it in a manner so uniquely compelling and ineffable that makes her look stand out despite its simplicity.

From childhood, Matilda's dream was to start her own fashion company. Instead of being the face for existing brands, she eagerly launched her own label in 2019, Djerf Avenue. Matilda has said her purpose behind the brand was to create something timeless with all of the pieces she felt were missing from her closet.
Djerf Avenue embodies what the new generation of consumers want to see all while staying true to Matilda's personal style. When it comes to promoting herself and Djerf Avenue, Matilda recognizes her privilege as a conventionally attractive woman, and feels strongly about making sure every person, regardless of race or size, feels represented by her brand. In an interview with NYT she says, "I realize how much privilege I have. I'm white, I'm a small size, I tan easily, I don't need to wear makeup. That life can be easier for me because of those things. But that doesn't mean I don't feel a strong sense of responsibility to do things the right way."
Matilda fills her brand with diversity, hiring models of all different ethnicities and sizes who are photographed naturally with zero photoshopping. She makes it clear that what you see on her website is what you get. She also produces her products sustainably, encourages re-selling, and advocates for buying investment pieces rather than fast fashion.

I can't name an influencer who has so authentically built a fanbase. Matilda differentiates herself from typical influencers because she does more than repackage what is already trending. She moves with the moment, recognizes trends, and chooses what represents her. Djerf Avenue is her dreamchild, allowing followers to experience her creative vision. Every simple and versatile item she sells is thoughtfully and carefully incorporated. It's a neat idea: shop Matilda's closet while she builds it. Admittedly, I still have a couple questions for Matilda. How did she have the courage to start traveling after high school not knowing what her next plan was? How did she develop her style? Are Djerf Avenue's values genuine or a business strategy? Surely worthy conversations for more articles…but, for now, I'll blissfully keep adding her pictures to my pinterest boards and contemplating getting curtain bangs.
Feature Image from The New York Times