These are the products that anyone with a huge sweet tooth would absolutely love.
1. Ariana Grande Ari Eau Perfume ($45 on Ulta)
This perfume is a great fit for anyone who likes the smell of cotton candy and other sugary sweets. The main notes are juicy raspberry, soft muguet, and rose buds.
2. Glossier Balm Dotcom in Cookie Butter and Birthday ($12 on Glossier)
Besides these balms being ultra moisturizing and universally useful, they also smell just like a delectable dessert!
3. Too Faced Sweet Peach Eye Pallette ($49 on Too Faced)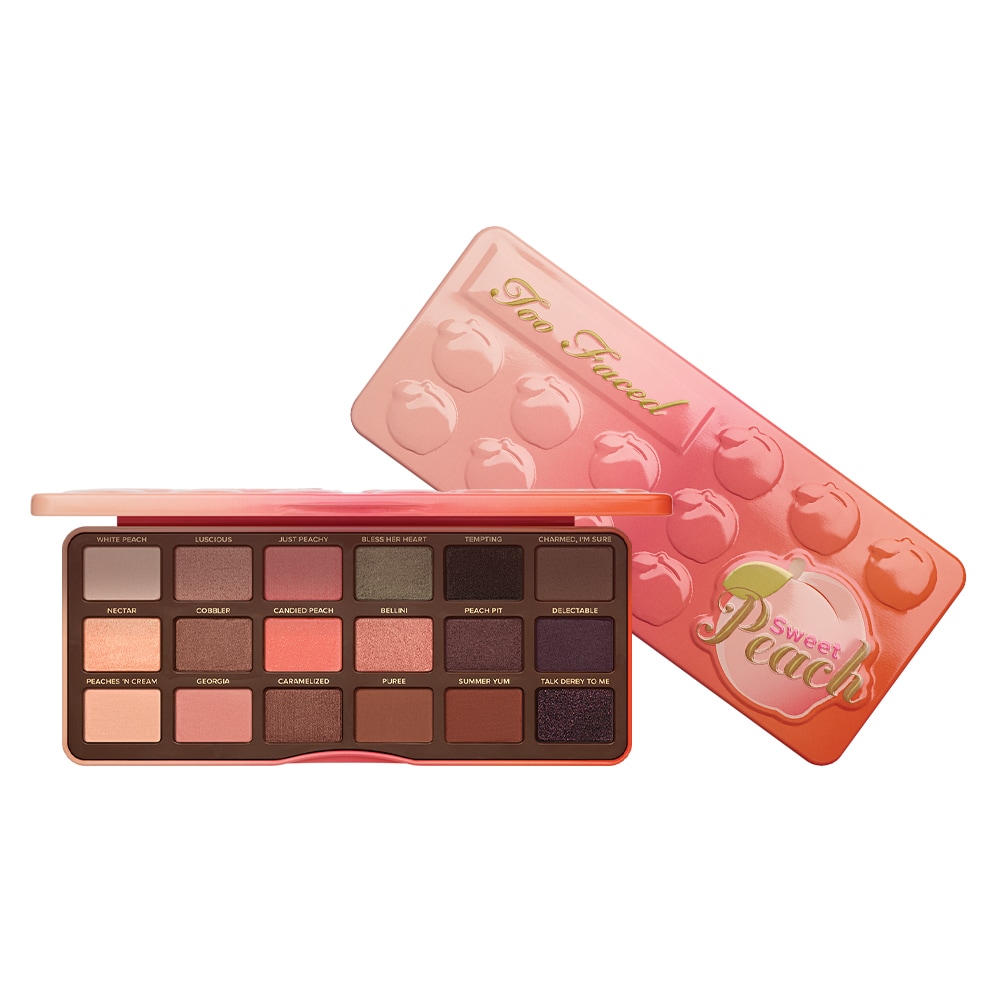 Who said an eye palette can't smell better than dessert? This palette will help you create a warm peachy eye-look and actually smells like peaches.
4. Tree Hut Cotton Candy Shea Sugar Scrub ($10.49 on Ulta)
Tree Hut is known for its sugar scrubs. This one is perfect for anyone who likes sweet smells; its fragrance notes are spun sugar, strawberry, and sweet cream.
5. Lush Gummy Bear Shower Jelly ($9 on Lush)
This shower jelly is an ultimate win: it smells just like gummy bears, moisturizes your skin while showering, and is vegan and self-preserving.
6. Truly Unicorn Fruit Whipped Body Butter ($20 on Truly)
This multi-colored body butter will moisturize your skin and leave it smelling like acai and rose.
7. Dossier Floral Marshmallow Perfume ($39 on Dossier)
This perfume is a more affordable alternative to the infamous Killian perfume Love. Its main fragrance notes are orange blossom and marshmallow.
8. Touchland Power Mist in Applelicious ($9 on Touchland)
This adorable hand sanitizer is both fun and useful. It kills bacteria while simultaneously hydrating your skin and smelling just like yummy apple jam.
9. Camille Rose Honey Leave-in Conditioner ($14.79 on Ulta)
This hair hydrating product from Camille Rose's "Leave-In" Collection looks and smells like honey. It will work especially well if you have wavy or curly hair.
10. Native Tie-Dye Vanilla Body Wash ($9 on Native)
Native has collaborated with the well-known Baked by Melissa to create this collection. Made only with clean ingredients, this shower gel smells just like a vanilla cupcake you could buy at the bakery.
If sweets are your thing, then you have to try these delectably smelling beauty products. With all of their benefits, they might really just be better than dessert!
Featured Image from Eat This Not That