As the leaves begin to fall and the temperatures start to drop, you might be getting excited for PSL season, apple picking, and that cute new turtleneck that you've been waiting forever to wear. What you could be forgetting about is how your skin feels about this weather change. Long story short: it isn't too happy about it. The drop in temperature means less humidity in the air and drier skin. Don't start freaking out so soon, I have all the scientifically verified answers to keep your skin glowing and healthy this fall.

~SKINCARE~
Moisturize, moisturize, moisturize!
If you've been using that same moisturizer you've had since grade school, you need to up your game. Ideally, you should have a variety of moisturizers that you use for different seasons. Spring and summer need a more lightweight, possibly oil free moisturizer since the air is much more humid and will keep your skin more supple and naturally shiny. Once fall and winter hits, you need to invest in a thicker moisturizer to hydrate your skin. If you have more oily skin like I do, I would suggest a more lightweight moisturizer after you wash your face in the morning and a thicker moisturizer when you go to bed.
My favorite light moisturizer is Aveeno Positively Radiant Daily Moisturizer. It's lovely to keep your skin hydrated but not too oily before you put on makeup AND it has an SPF of 30 AND it's only $13.99 AND my dermatologist recommends it for everyone (from oily, acne prone skin to dry skin). My tried and true nighttime moisturizer is the Neutrogena Hydro Boost Water gel. It's closer to 20 bucks but I promise your supple skin will be screaming with satisfaction. I also swear by the Hydrogel gel body lotion, but any thick lotion should do the trick to keep all of your skin beautiful and healthy. Unfortunately, you need to use trial and error in finding the best moisturizer for your specific skin, but these suggestions are a safe place (all dermatologist recommended!) to start.
SUNSCREEN.
That's right. Even though you probably won't be going out into the sun as frequently as you did during the summer, you C A N N O T skip out on your sunscreen routine. I'm not sure you would considering the fact that it rhymes. Sunscreen routine. How can you forget to do that? Anyways, I hate how pale I get during the fall and winter months, but sunscreen is absolutely imperative to keep your skin looking healthy and youthful as we inescapably get older.
In addition to always applying moisturizer with SPF, you should actually try to get some sun during the colder months. Now, obviously, don't go crazy and try tanning when it's freezing, but some sunlight exposure is actually good for you. Your body can only produce vitamin D, an essential vitamin, when your bare skin is exposed to sunlight. Vitamin D helps with moving your T cells around and subsequently boosting your immune system. Sunlight also helps to keep your mood and energy up. One study actually found that women who noted that they had the least amount of sun exposure had twice the mortality rate as women who had the most sun exposure. So, get outside and live your life. Just remember to slather on that SPF if you'll be in the sun for longer than 15 minutes. (xoxo, yours truly, the Skincare Scientist)

To Exfoliate…or not to exfoliate?
Honestly, this comes down to the type of skin you have. If you tend to be more oily, adding a weekly face scrub to your routine will definitely help revive your skin and shed the outer, dead layers. However, if you feel that you tend to have drier skin, you don't want to end up scaly and itchy by over-exfoliating. No matter what type of skin you think you have, I would definitely cut down the frequency with which you exfoliate to less than once every week or every other week.
Sensitive city
While it might seem more obvious that you should be moisturizing your skin more in the colder months, it might not seem as obvious that the rest of your body also needs more TLC. Not used to wearing moisturizing lipstick or lip gloss? Start carrying around a hydrating lip balm or petroleum jelly like Vaseline. Your lips will love you for it and so will your S.O.!
Masks aren't reserved for Superheroes!
I'm sure you're all well versed in face masking, yep I just made it a verb, but I came up with some fun face masks that will do wonders for your both your skin and your fall spirit. Three words: pumpkin face mask. Yes, you read that correctly. Pumpkin is actually a great mask because of all the vitamin C it has and is the perfect way to nourish your body from the outside. Pumpkin also has zinc, B vitamins, and folate that help to improve circulation, treat acne, and maintain collagen production. The carotenoids that give pumpkin their vibrant orange color also help to protect your skin from UV damage. Plus, the mask is super easy to make. All you need is: ¼ cup of pumpkin puree, 1 egg, 2 teaspoons of raw honey, and you can add a tablespoon of apple cider vinegar if you tend to have more oily skin. Once you wash your face, slather on your homemade mask and let it sit for 15-20 minutes.
~HAIRCARE~
Yep, you guessed it, you need more moisture!
It's so easy to let your scalp get dry in the fall and winter, but I won't let that happen. There is nothing worse than an itchy or even worse, flaky, scalp. If you haven't already hopped on the sulfate-free shampoo/conditioner train, all aboard! This is a great time to hop on the trend. I personally made the switch to using Shea Moisture and I will never go back to sulfate shampoos. I honestly find that my hair is thicker, more moisturized, and my scalp is always moisturized. Sulfate free shampoo leaves your natural oils in your scalp to keep it healthier and does not strip away any of the moisture we all desperately need for gorgeous locks.
Oil, oil, and more oil!
If you aren't already in love with hair oil, you will be after this. There are so many different types of hair oil that you can easily add into your hair care: coconut oil, olive oil, moroccan oil, argan oil, almond oil, macadamia oil, etc. Why should you regularly use hair oils? Well, on the most general level, ahri oils help promote hair growth and a healthy scalp. So if you've been trying to grow your hair out for years and those supplement pills you read about on Instagram obviously aren't working, try the natural route and slather your hair up with oil.
My absolute favorite hair care company is MOROCCANOIL. I would name my first born child after this company if I could. Their oils and even leave in conditioners do absolute wonders for my hair. Not only do they leave my hair feeling soft, silky, and frizz-free, but it also smells like heaven. I have gotten so many comments about how good my hair smells after putting in a small pump of oil into my hair. You can try using hair oils as a weekly mask or even use it whenever you wash your hair as a leave in conditioner and anti-frizz mechanism. Plus! You can use the oil itself for your skin and nails as well. I swear you won't be able to stop sniffing yourself.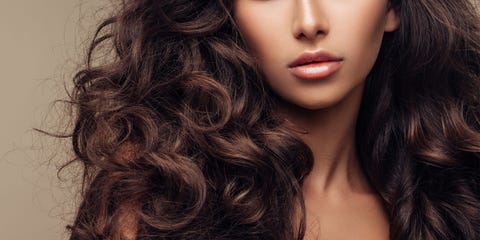 Try a Clarifying Shampoo
After the long, beautiful summer months (only a little more than 200 days until summer!!), your hair is probably a little tired. The sun, beach, and pool likely beat your hair up more than you would expect. Try a clarifying shampoo once every two weeks to cleanse your scalp and leaving your hair more refreshed than it has ever been.
Less is More
I'm sure you've heard that washing your hair does not need to be an everyday phenomenon. I'm here to reaffirm this notion. I used to wash my hair every single day and I never noticed how much it impacted my hair health until I look back on it now. My hair was dull, the opposite of shiny, and quite dead-looking. Since then, I've started washing my hair every 3 days, if not longer. Granted, I have very thick hair and can afford to do this, but everyone can make it a habit to wash their hair at least every other day.
If you feel like your hair gets too greasy if you don't wash it everyday, that's normal. What you can try is not washing it for two days for a week or two and you'll realize that it starts getting less and less greasy. This is because your scalp actually needs more oils to stay healthy and only produce an adequate level of oils. And, when you shower, keep the water temperature down. While a hot shower definitely feels nice, especially as it gets colder outside, it really isn't good for your skin or your hair. If it's extra cold out, I settle for a cozy pair of pajamas when I step out of the shower so I don't damage my hair or hurt my sensitive skin.
Trimmmm it
I know. I already know what you're thinking! I know you're trying to grow out your hair for fall and I love you for it. I've always been a sucker for long locks. But, the trick to growing your hair out longer and stronger is to regularly trim it. Split ends can't grow out any longer, so you need to chop off the split ends for your hair to grow out. Your hair will only get more frail if you keep the split ends for weeks on end because the forked end end will continue up your hair shaft, weakening your hair overall.
So.
So, as you ditch those sandals for high heeled booties, you should also think about reviving your skin and hair care for the upcoming months. Until next time, fellow skincare fanatics. #SkinspoByLana <3