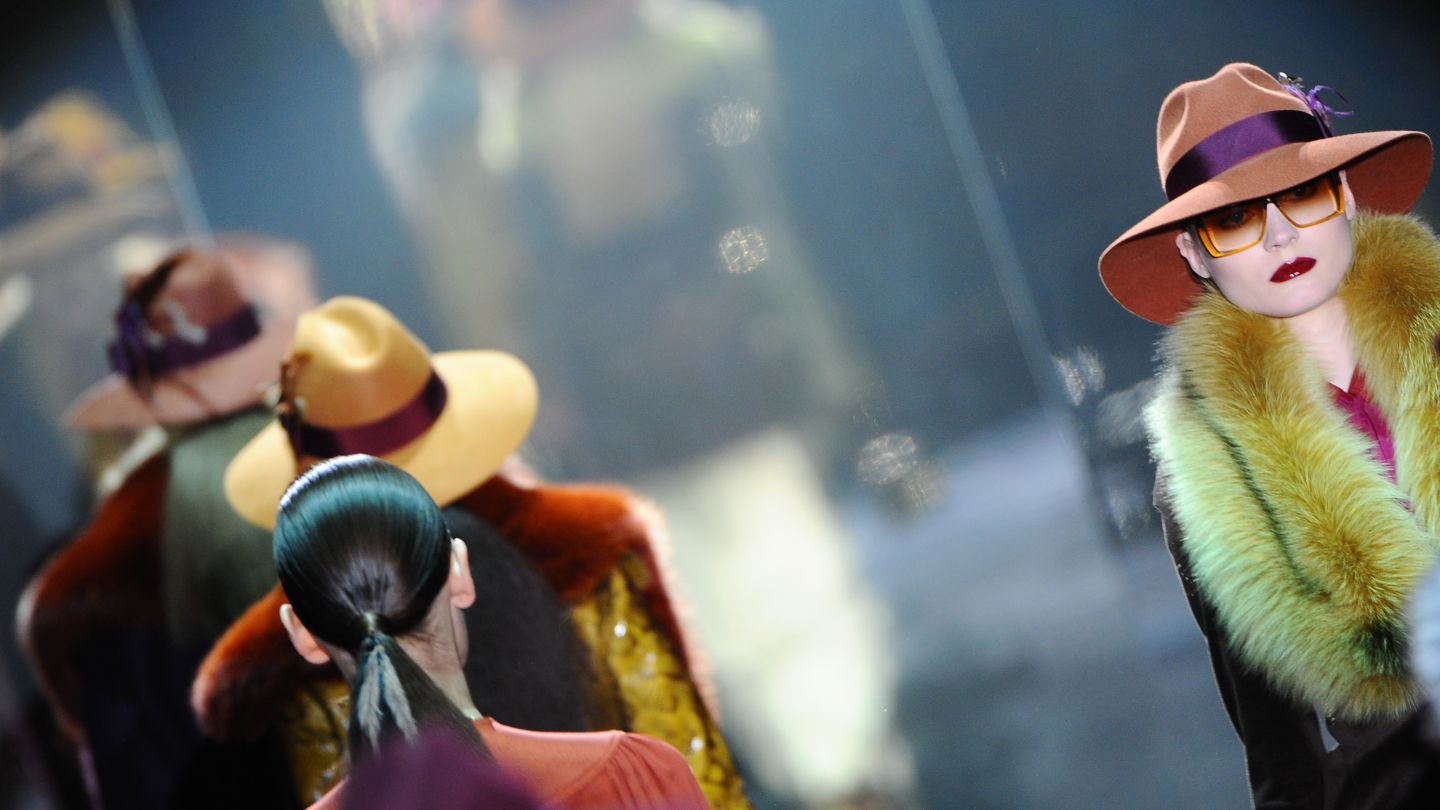 ast week on October 11, Gucci CEO Marco Bizzarri dropped a bomb in the fashion industry with his statement that the brand will go fur-free starting with their Spring 2018 collection. This announcement represents Gucci's pledge not to "use, promote, or [publicize] animal fur" in its collections. After the news was publicized, it received support from the Humane Society of the United States. In addition, Gucci will soon be a member of the Fur Free Alliance.
What does Gucci's news mean to all the fashion lovers, especially in a season when many are enthusiastic about purchasing fur-related clothing? What's more, the decision to ban fur will affect a majority of Gucci's products, from its kangaroo-fur slippers to Astrakhan lamb coats. Gucci has been a brand famous for its heavy use of fur, but now the brand will have to rely on other signature details in order to protect the lives of the animals that have been featured in its collections in the past.
Bizzarri claims that banning fur will cost a ten million euro loss to the company, but he believes that this loss will be compensated by a new market of younger customers, as the proposal of "fur-free" goods will attract those who are conscious of each individual's social responsibility to condemn animal cruelty. As he said in his speech:
"Gucci is excited to take this next step and hopes it will help inspire innovation and raise awareness, changing the luxury fashion industry for the better."
Earlier this year, footage showing foxes being overbred on a fur farm was released. The "monster foxes" were covered with huge rolls of fat that folded over their bodies and drooped over their eyes. These foxes weighed more than five times their natural weight as a result of greed for profits.
Foxes, along with minks, rabbits, and wolves, have all suffered from this tragedy. Gucci, in pledging to go fur-free in its collection, joins other brands such as Calvin Klein, Giorgio Armani, and Ralph Lauren, collectively leading a sustainable business model in the fashion industry.
Images courtesy of CNN,  WordPress, BigBrandBoys, Express.