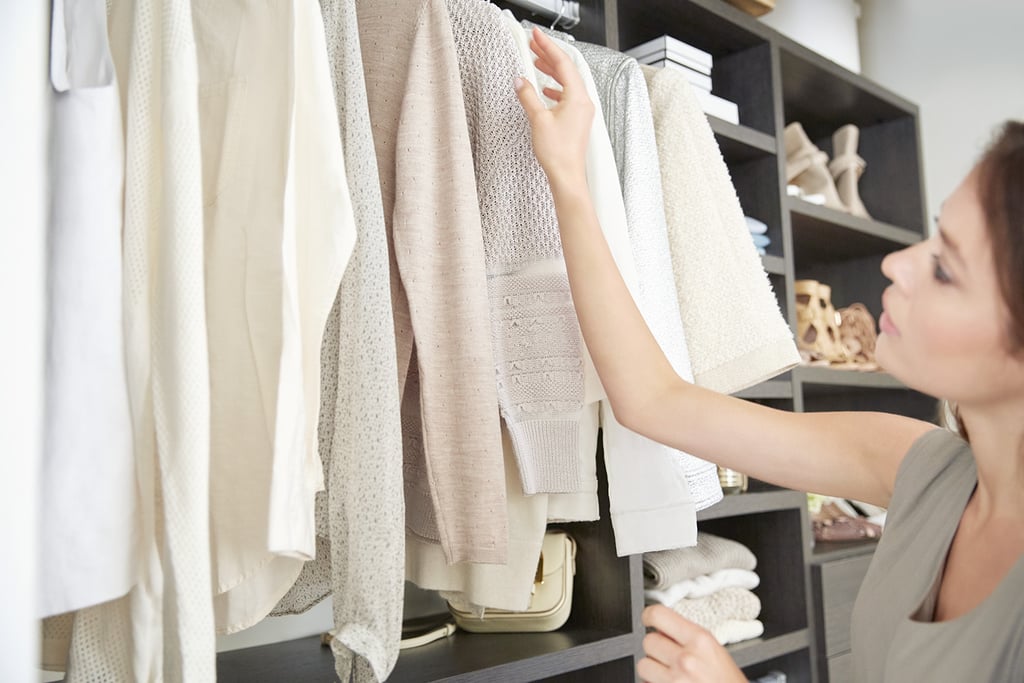 There are countless things that can get overwhelming in college – regardless of whether you're adjusting to the transition from high school as a freshman or thinking about your future career as a senior. What's in your closet should definitely not be one of them.
The concept of mindfulness is having a serious moment, and it's extremely relevant to fashion: personal style is essentially a material extension of yourself. Even if you can't boil it down to an elevator-pitch definition yet (let's face it – college is the perfect time to experiment with and refine your style), slowing down and taking the time to think about your closet can reveal a lot about who you are.
It's incredible how wearing the right outfit can seem to turn a mediocre day into a great one. Wouldn't it be great if you had a sense of that perfect formula while digging through your dresser fifteen minutes before your 9:00 AM math class? Moreover, it's likely that you don't wear every single piece of clothing you own equally; you probably already have a rough everyday wardrobe with a lot of sartorial "noise" in between. It's too easy to give in to a consumerist mindset and shove barely-touched piles of clothes into the corner, replacing them with shiny new stuff you bought on sale at your favorite fast-fashion shop.
I always find that transitional periods, such as moving into a new dorm or preparing for winter, are incredibly eye-opening in terms of taking stock of the clothes I own. The process of unpacking suitcases and boxes, sorting everything into piles, and optimistically folding items neatly into drawers (knowing fully well that they'll be in disarray within a week) often leads me to find tops that I haven't worn in a year, or skirts that I love as stand-alone pieces but don't quite fit with the rest of my wardrobe. In all honesty, that's exactly the root of the problem whenever I catch myself thinking, "my room's full of clothes, so why does it feel like I have nothing to wear?" This semester, I'm making it my mission to pare down and think about my own style choices in a more mindful way – and I'm documenting my journey so you can do the same.
Two ideas will serve as a rough blueprint to guide me along the way: the KonMari method of organizing, and the concept of a capsule wardrobe.
A Japanese (and worldwide) phenomenon, organizing consultant and author Marie Kondo helps her clients transform their cluttered homes into spaces of serenity and inspiration. Using the methods outlined in her book "The Life-Changing Magic of Tidying Up," I hope to do the same in my own dorm room. The book itself goes into tidying beyond just the closet, but her fashion-related tips will be my main focus for this column.
In a similar vein, the idea of a minimal, highly mix-and-matchable wardrobe is very popular, but I want it to apply to a collegiate lifestyle. I know that it's unrealistic to limit yourself to 33 pieces of clothing (a commonly-used benchmark for a capsule wardrobe) with all the extra clothes needed for OCR, themed parties, date nights, brunches, etc., so think of it as a goal to create an everyday capsule. Keep this in mind for future posts; you'll be seeing my personal style curation, and yours will likely be very different. Finally, don't be scared of the word "minimal" – or immediately think "monochromatic."
Whether or not you love to layer, wear all the colors of the rainbow, and accessorize like crazy, the key here is to own only what sparks joy, buy only what you need or absolutely love, and think of your wardrobe in terms of a collection, not individual items. And while you and I might not be quite there by the end of this process, I know we'll have learned some valuable lessons in mindfulness along the way.
Until next time!
-Aleksandra Golos
Images courtesy of: Amazon, POPSUGAR Photography, Modern Legacy, Rose Cherim on Pinterest